Letting potential customers know that you exist!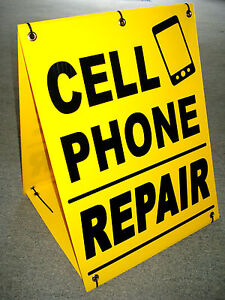 How often have you walked or driven past a business without realizing that they offered a specific product or service you were looking for?

How often have you traveled across town for a product or service without realizing that the same was available in your own neighborhood?

If you have experienced this, chances are your customers may be experiencing the same with your business.

As it happens so often in so many places, people walk or drive past a store for weeks and months and years on end without realizing that the store offers a specific product or service.   Then one day, by luck or by chance, they walk in and exclaim "Wow! I never knew you guys were here!"

What can a store owner do so that everyone walking and driving past knows you exist and you've got what they are looking for?

Here are a few tips:

1.   Sign Spinners and sandwich boards:  Often these are the first things potential customers notice as they go about their day.   The key to sign spinners and sandwich boards is consistency.   You have to do these regularly so that people start to associate you with that product or service.  They may not need that free phone or that smartphone repair service that you are advertising today.  But as soon as their new teenager begs for a phone or they break their phone screen, you will be first to come to their mind because they have seen your signs and boards day in and day out.  And make your spinners and boards catchy so people will notice and remember!

2.    Surveys:  When not busy, have your staff stand in front of your store and ask passers-by a quick question or two regarding their cell phone needs.  Ask them what they would like to see offered in your store.   Chances are you may already have it and this is your chance to make them aware.

3.   Have...

&nbsp

&nbsp

a featured product or service each week/month and talk to every bill payment customer about it.   Chances are even if someone is coming to your store for bill payment, they may not know that you have Bluetooth speakers or that you repair phones, for example.

4.  Have a block party!  Set up a tent in front of the store with some candies and balloons for the kids and some phone tips and tricks for the grown-ups.  Show them how to listen to free music online or how to safeguard their information on social media, for example.

With these simple to implement ideas, you should be able to create some buzz in the neighborhood and let passers-by know you are there for them when they need you.

About the Author:

Ismail (Ish)

Chief Operating Officer

I've been in wireless retail for over a decade with about a half dozen wireless stores in the New York metro.  Our wireless stores made us realize the pain of managing them and therefore a need for an easy-to-use point-of-sale software. Our brainchild and the product of countless hours of programming, CellSmart POS, helps wireless stores all over the US with one of the most user-friendly interfaces on the market.  Some of the features include text alerts to the owner when stores open, nightly batch email to the Inbox, in-depth repairs and used phone modules, customer bill payment reminder text, and promotion text-blasts.

Recently, we've launched CellSmart Repairs & Training School, a cell phone repair training facility in New York offering flexible weekday/weekend option, both in English or Spanish.  Our classes are very hands-on, focusing on phones and tablets, Apple and Android devices.

For fun, I love to read, travel, explore the outdoors and watch horror movies!

Want more of my blogs? Read on! Thanks for reading and happy selling!